XPULT FOR

SCHOOL TEACHERS

The XPULT experimental catapult is great for teaching these concepts:
Dependent variables, independent variables, and controls.
Scientific method.
Data gathering.
Data graphics and plotting.
Statistics and variability.
Basic physics, including concepts of potential energy, kinetic energy, ballistics, wind resistance, and friction.
Some supporting materials, mostly for higher education are on the teaching materials page.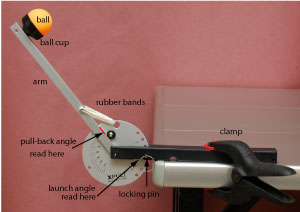 BUY NOW
$39 - includes FREE U.S. shipping
Need it within a day or two?
$59 - with next day shipping within U.S.